Compact sport sedans like the
new Subaru WRX
and the new Kia Stinger are made to go fast and provide you with a fun drive. So, which one offers more dependable performance and the kind of ride that you're looking for?
Stateline Subaru put this Subaru WRX vs. Kia Stinger comparison together to help drivers in Somerset, Bristol, and Fall River decide.
Subaru WRX vs. Kia Stinger Performance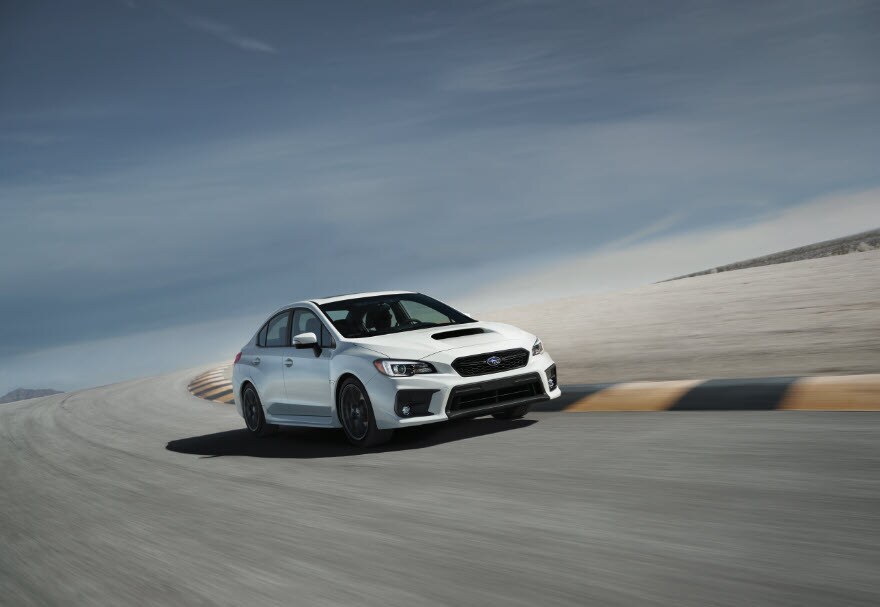 Both the 2019 Subaru WRX and the 2019 Kia Stinger were built to deliver exciting performance. From their appearance to what powers them, each one of these compact sport sedans is made to give you a fun, exciting ride.
The new WRX is powered by a 2.0L 4-cylinder SUBARU BOXER® engine that gets up to 268 horsepower. It maximizes its production with a Dual Active Valve Control System and Subaru Intelligent Drive (SI-Drive) regulating engine dynamics.
Working alongside this powertrain, you'll find a 6-speed manual transmission with carbon first- and second-gear synchros inside the WRX
On the other hand, the Kia Stinger's engine is slightly less powerful. It's a 2.0L Twin Scroll Turbo 4-cylinder that gets 255 horsepower and isn't built with these performance enhancing features. It also only offers an 8-speed automatic transmission.
Subaru WRX vs. Kia Stinger Design
From the moment the new Subaru WRX pulls up, you'll know that it was designed to deliver an exhilarating ride. The center of its hood has a wide, deep air intake that immediately catches your eye. A large pronounced spoiler on the back rounds out the sporty look.
Meanwhile, the Kia Stinger could easily be confused for a number of other Kia sedans. While it's slightly lower and wider than the rest its lineup, it doesn't have the same bold features as the new WRX.
The specs back this up too. At just 70.7 inches wide, the WRX is able to turn quickly and grip the road with its 104.3-inch wheelbase. Plus, at just 3,294 pounds, its able to accelerate faster.
The Kia Stinger is a slightly larger and heavier car. It can't pull off the same turns at 73.6 inches wide and both its 114.4-inch wheelbase and 3,611-pound curb weight make it less maneuverable.
Subaru WRX vs. Kia Stinger Safety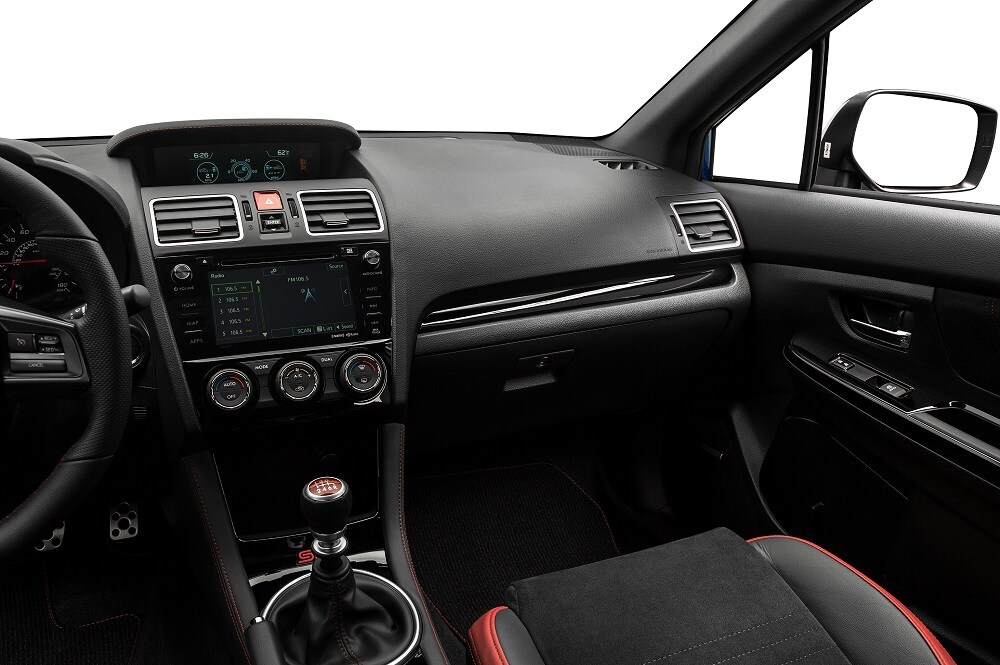 Both vehicles are packed with safety features including seven standard airbags. However, the new Subaru WRX provides you with a more dependable drivetrain and more driver assistance features.
It comes equipped with Subaru Symmetrical All-Wheel Drive, Active Torque Vectoring, and a Traction Control System. These help you have a safer drive and let you grip the road better when you're going around tight corners.
The Kia Stinger also features a Traction Control System, but rear-wheel drive is standard. On every one of its trim levels, all-wheel drive is only optional.
While each one offers driver assistance features to prevent accidents like Lane Keep Assist and Pre-Collision Braking, Subaru offers one feature that improves both your safety and performance. LED steering headlights pivot as you turn the wheel, so you'll be able to see around curves at night. The Kia Stinger doesn't offer anything like this feature.
Test Drive a Compact Sports Sedan
Visit our Subaru dealership to test drive the sleek and sporty WRX. It offers a thrilling ride to drivers in Somerset, Bristol, and Fall River. To learn more about this Subaru WRX vs. Kia Stinger comparison, contact us or visit our dealership.