We Service All Makes & Models!
Here at Stateline Subaru, our team of service technicians have been taking care of brake repairs for decades. That's why, when drivers in Somerset, Bristol, and Fall River need a Subaru brake repair near me, they stop by our service center.
We want you to know more about your brakes. It'll help you be more prepared for possible service and make it easier to stay on top of maintenance.
The Subaru Braking System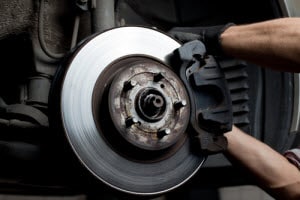 You know that the brakes are what brings your Subaru to a halt, but have you ever wondered what actually happens when you press down on your brake pedal? If so, we have the answer.
Obviously, the force from your foot alone is not enough to bring your vehicle to a complete stop. So, when you apply the brakes, that force is multiplied through leverage and hydraulic pressure. When this force is received by the pistons in the calipers and wheel cylinders, they push the brake pad against the rotor, causing a massive amount of friction. This is what slows the rotation of the wheels.
Now, you may be asking: what is a brake pad? There are three different kinds of brake pads. Metallic pads are the most common in modern vehicles, they are made from a mixture of iron, copper, and steel. These are the components of your braking system that wear down the fastest. That's why they often require replacement.
---

---
When to Get Your Brakes Replaced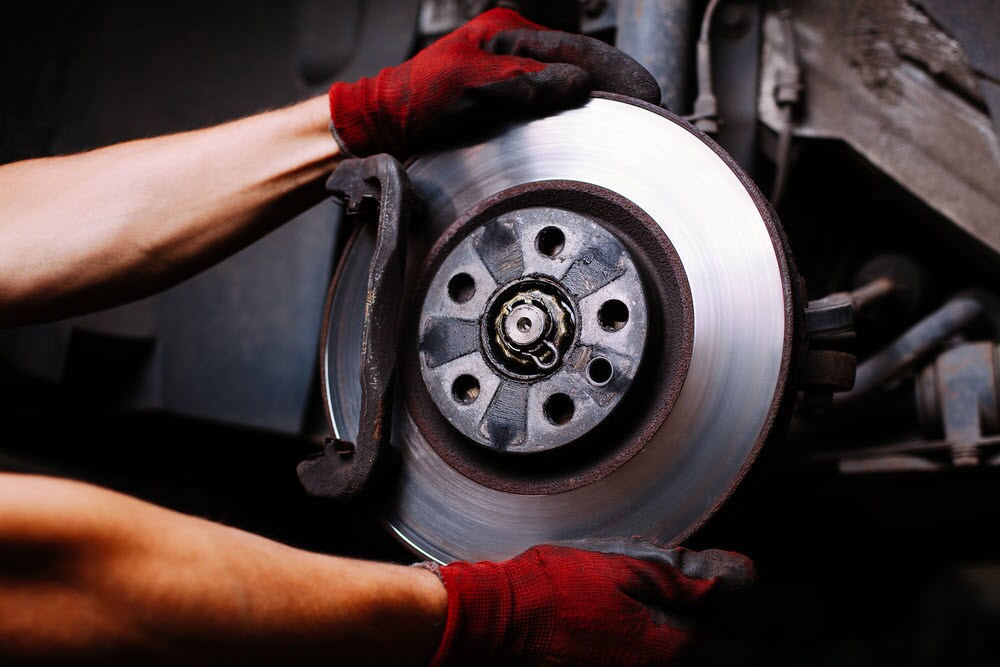 Brake replacement is a common Subaru brake repair. Now you may be wondering how you can tell when your brakes are due for a replacement?
Generally, brake pads need to be replaced every 50,000 miles. However, some brakes may need replacement after 25,000 miles, while others can last for up to 70,000 miles. There are a few factors that can cause the lifespan of your brakes to vary, they include:
Personal driving habits
Environment
Material that makes up the brake pad
You may see some warning signs as they begin to wear down. If you notice them, you'll know that your Subaru is ready for a brake replacement. A common warning sign is a high-pitched squealing noise. This happens when the metal fibers at the bottom of the brakes rub against the rotor. If you hear this, it's time for new brakes. A technician can also check the thickness of your brake pads whenever they perform maintenance.
Brake Repair at Our Subaru Dealer

We know how much you depend on your brakes. That's why, when you bring your vehicle into our service center, we make it our goal to get you back out on the road with a safe set of brakes as soon as possible.
We have the latest automotive technology at our disposal. Our service team will inspect your braking system, and other systems if necessary, to determine what the issue is. Once they've diagnosed the problem, they'll perform the proper maintenance to fix it.
If you happen to need a fresh set of brakes, they'll simply install a genuine, high-quality set from our parts department.
Get the Stopping Power You Need!
Having a good set of brakes will give you more confidence on your next trip through Somerset, Bristol, and Fall River. You'll also have more peace of mind knowing that when you need a Subaru brake repair near me, you can visit us here at Stateline Subaru.
Schedule a service appointment today!