We Service All Makes & Models!
Are you in Somerset, Bristol, or Fall River looking for a tire repair near me? If so, swing by our service center here at Stateline Subaru.
Our certified technicians have been taking care of tire maintenance for years, so whether you need a repair or a replacement, they have the know-how to take care of it. They've also helped us put together this guide to tire maintenance.
Tire Repair vs Tire Replacement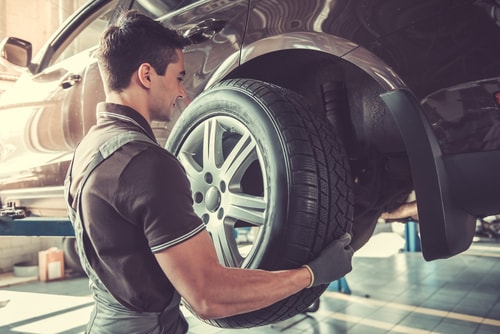 Depending on what kind of shape your tires are in, you'll either need to have them replaced or just get a repair.
When there's a small cut, puncture, or split in your tire that's less than ¼ of an inch, a trained technician can usually repair it with a patch or plug. It'll get you back out on the road quick and easy. Before you consider having them repaired, check the tread depth of your tires. If it's less than 2/32 of an inch, then it's just better to get them replaced.
When your tire has experienced any kind of excessive damage, like a flat, a cracked sidewall, or dry rot, replacing it completely is the safest way to go. That will help to ensure the integrity of your tire and improve performance.
Checking Tire Tread Depth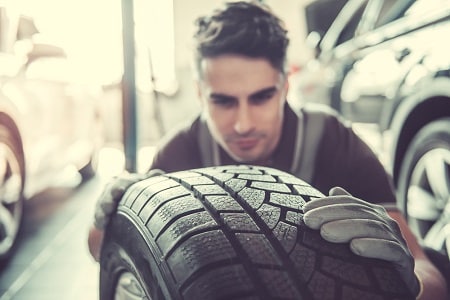 This is one of the quickest and easiest ways to tell if you're ready for a tire repair. If you bring your vehicle to our service center, our technicians can check your tread depth and tell you what the best course of action is.
There's also a simple way to check tread depth from your very own driveway! It's called the penny test. First, you'll need a penny. Once you have it, flip Lincoln upside down and put his head right into the tire tread. If you can see the top of his head, you have less than 2/32 inches of tread depth. That means, it's time to replace your tires.
If you don't have any spare change, most modern tires have a built-in treadwear indicator. You can find these bars at the bottom of the tread grooves in several locations around the tire. If the bars are visibly flush with the adjacent treads, it's time to replace your tires.
Getting the Most Out of Your Tires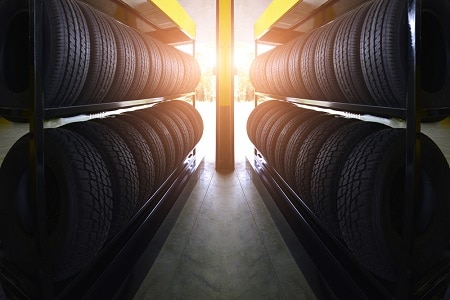 Regularly scheduled tire maintenance is important if you wish to get the most out of your tires. We've provided this list of little things you can do that will make a big difference.
To improve the life of your tires you can:
Check your tire inflation every 3,000 miles and adjust to the recommended pressure as needed. This will also improve fuel efficiency and handling.
Rotate your tires every 6,000 to 8,000 miles to promote even treadwear.
Get your wheel alignment checked, as specified in your owner's manual, or if the vehicle begins to pull to one side.
Make sure you do not exceed your vehicle's maximum load capacity. This puts excessive pressure on your tires and may cause internal damage.
These four simple tricks will improve the handling of your vehicle and give you a more fuel-efficient ride. Plus, it will help to ensure that your vehicle is safe out on the road.
Get A Tire Repair Today!
Here at Stateline Subaru, we know how vital your tires are. That's why we provide tire repair near me, so you can keep your vehicle performing at its best for years to come. Plus, we have several service specials including tire rotations, replacements, and alignments. They'll make it even easier for drivers in Somerset, Bristol, and Fall River to get the tire maintenance they need.
Schedule a service appointment today!