Are you tired of driving the same old vehicle through the streets of Westport? It might be time to make an upgrade. While you have plenty of options to choose from, a Subaru model can provide a thrilling and controlled driving experience like no other, thanks to its advanced performance enhancing technology.
To get your hands on a new Subaru, whether you're looking for a crossover or a sedan, you'll have to find a reliable dealership. That's where we can help. If you're looking for a quality Subaru dealer near Westport, Massachusetts, Stateline Subaru is always happy to help. Learn about everything we can offer you.
About Westport, MA
In southern Massachusetts, you'll find the town of Westport and its over 15,000 people. The name comes from its historical significance as the westernmost port of the colony when it was settled in 1670. It wasn't incorporated until over a century later in 1787 when its shipyard and manufacturing industries began to blossom. In the modern age, Westport is mostly residential and agrarian, though may summer travelers flock here for the views and attractions.
Westport is packed full of adventure, especially if you like the outdoors. You can visit the Allens Pond Wildlife Sanctuary to see a sprawling collection of creatures in their natural habitats, including several bird species. If you're looking to enjoy a more refined experience, you may want to visit Westport Rivers Vineyard & Winery to take in the scenic landscape and indulge in a delicious tasting. No matter where you go, a Subaru can take you there in style.
About Our Subaru Dealership Near Westport MA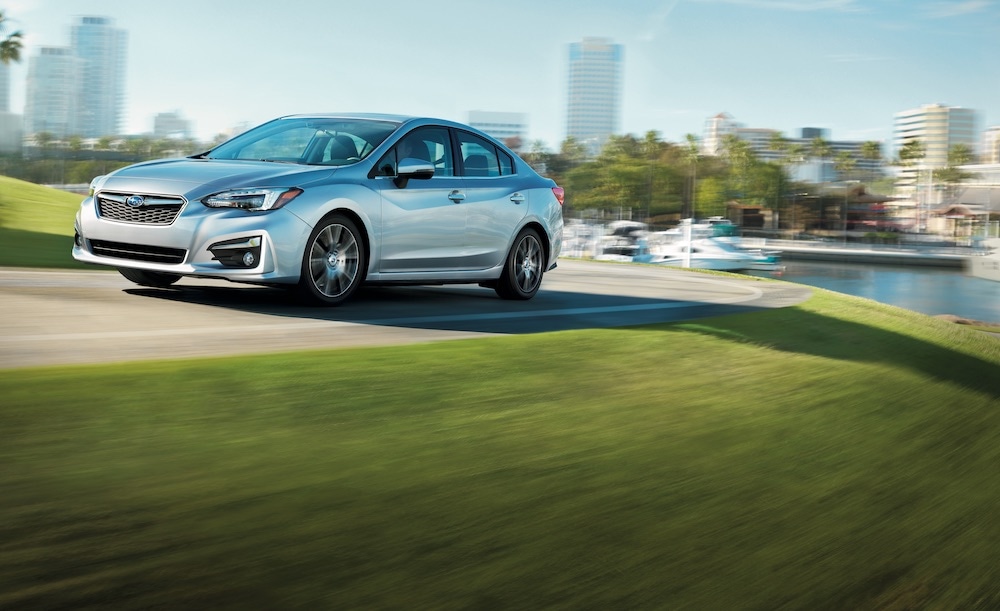 At our Subaru dealership, we always strive to put the customer first in all facets of our business. From the moment you walk in, you'll be able to see the difference our service-oriented approach makes. One of our friendly team members will greet you and be ready to help you with all your automotive needs whether you're ready to buy or just want to have a look around our selection.
Navigating the car buying process is also remarkably easy here. We want to make the process as stress-free as possible, so one of our team members will be by your side the entire time. Even so, you still get to maintain control of the process. Your wants and desires for your next Subaru always come first, so your wishlist is what matters - we don't push those extra add-ons you know you don't want.
About Our Subaru Selection and Services
Finding the right Subaru for your needs is easy considering the diversity available in our inventory. We have all the latest and greatest from Subaru's lineup, including sedans like the Subaru Impreza and crossovers like the Subaru Outback. You can see it all for yourself if you stop by or check our online database. It's constantly updated, so you'll always have the latest information.
Even after you make your purchase, we can help you take care of your Subaru for years to come. These vehicles are built to last, but they still need regular maintenance every now and then. Fortunately, our service center can offer premier maintenance services, thanks to advanced equipment and our certified Subaru expert technicians.
Visit Our Subaru Dealership Today
Remember Stateline Subaru the next time you're looking for a Subaru dealer near Westport, Massachusetts. With our commitment to customer service and expansive inventory, you won't find a dealership experience like this anywhere else. Stop by or contact us today to find out more about all we have to offer.