Ah, ice cream. It cools you down on a hot day, it makes you feel better when you're sad, it brings people together over their love for frozen treats. Is there anything this dessert can't do? If there is, we don't want to know about it.
However, not all ice cream is created equal. This is why we have searched high and low to find the best ice cream near Somerset, so you can always indulge with top-of-the-line treats any time you want.
Mister Peepers Ice Cream
Mister Peepers Ice Cream takes this frozen dessert to the next level. They specialize in ice cream cakes, hand-made waffle cones, and everything in-between, so every time you visit, you're in for a new, yummy treat.
Their Dream Cakes come in a variety of flavors like the famous strawberry shortcake, fudge brownie, cookies and cream, and more. They also offer traditional fountain items where you can get your ice cream served up hard or soft. From sundaes and shakes to ice cream sandwiches, they have you covered.
Simcock Farm
Looking to get away from the city while enjoying a popular New England ice cream stand? The Simcock Farm is the way to go. Here, you can revel in the countryside while enjoying an amazing selection of ice cream flavors. Yum.
Their classic flavors include orange pineapple, rum raisin, and frozen pudding, all delicious and locally made. They even offer sugar-free and low-fat options, as well as frozen yogurt. Which flavor will you try today?
Somerset Creamery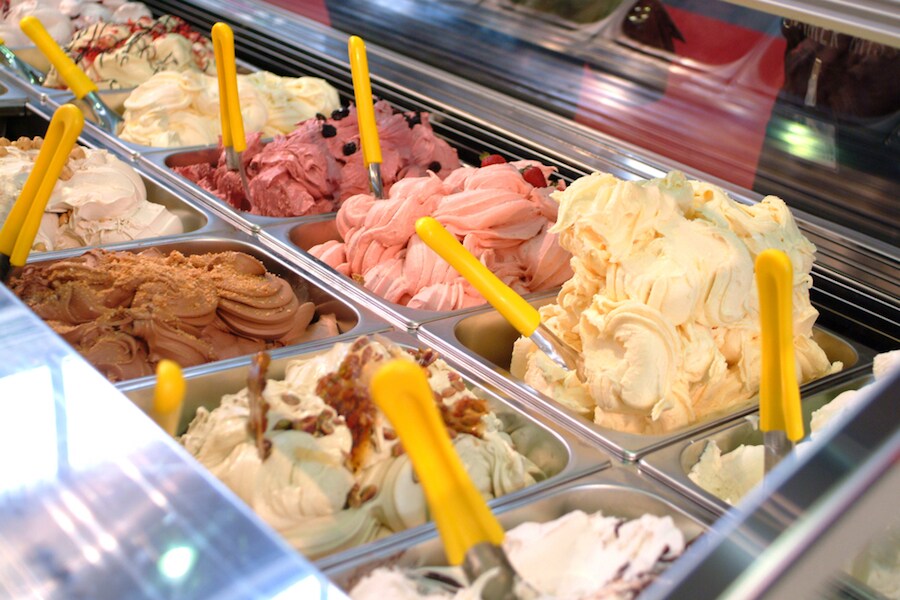 For over 80 years, Somerset Creamery has been serving up rich, homemade ice cream for all to enjoy. Their love and passion for crafting this premium dessert shows in every bite you take. Believe us, you won't be disappointed.
First, choose how you want your ice cream. They do everything from classic cones and sundaes to banana splits, pints, and ice cream sodas. Now, pick your flavor. Some of our favorites include pistachio, maple walnut, and cranberry bog, but they have all your favorites, as well. Sugar-free, sherbet, and frozen yogurt is also available!
Grab That Spoon!
Whether you prefer a cone or a split, with the best ice cream near Somerset, your dessert game is about to elevate. Add on a double scoop for us!