Oil is the lifeblood of your vehicle's engine, which is why your regular oil change is such an important part of its health. Oil is used to cool, lubricate, and protect the many moving components within your engine and keep it running smoothly, so missing this vital service can lead to damage and repairs in the future.
If you're looking for a Subaru oil change near you, find out about the service center at Stateline Subaru and the many automotive services we provide to drivers near Bristol, Fall River, and Somerset.
Subaru Oil Change near Me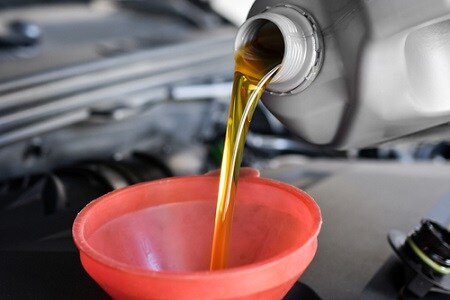 The engine is an extreme environment, with many fast-moving parts that generate a lot of friction and heat as it runs. This can leave your engine susceptible to wear and tear over time, leading to premature repairs and problems that could compromise your engine's health.
Oil can keep your engine protected, however. It not only cools the extreme heat that's created as your engine runs, but it also provides lubrication for the metal components and flushes out environmental debris to keep it clean. If your oil is old and degraded, it can't perform these tasks as effectively, leaving your engine prone to problems, which is why oil changes are such an important service for your vehicle's health.
Oil Change Warning Signs
Many factors go into determining your vehicle's ideal oil change schedule, such as its mileage and age, how extreme your driving is, and the manufacturer's guidelines. If you're unsure of the ideal oil change schedule, consult your owner's manual or speak with a service technician.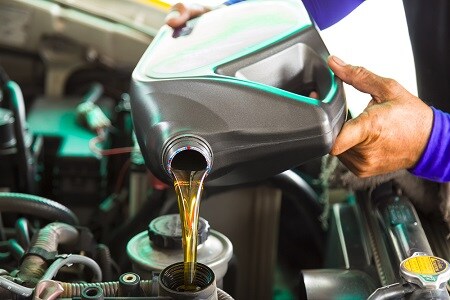 You can also look out for a few warning signs that your oil should be changed, such as:
Dirty or gritty oil.
Burned oil.
Low oil.
Illuminated oil change light.
Illuminated check engine light.
If you notice any of these warning signs, or you can't recall the last time you had an oil change, be sure to schedule your appointment.
Oil Change Services
An oil change is a quick and simple service, but that doesn't mean it should be left up to just anyone. Your regular oil change is a great time for your technician to check your vehicle for other potential problems, so you want to choose a service center with skilled, experienced technicians, such as ours.
When we perform your oil change, we also do a visual check of your vehicle's other components and watch for any strange driving behavior. This gives you notice to get these minor problems corrected, rather than waiting until they become expensive repairs. If you have any questions about this, drop us a line! We'd be more than happy to help.
Schedule Your Subaru Oil Change near Me
If you're looking for a Subaru oil change near you, visit the service center at Stateline Subaru. We're always looking to help our local drivers near Bristol, Somerset, and Fall River with all their automotive needs, which includes routine service and maintenance for your Subaru vehicle. Call or come by our service center today to speak with a technician about your vehicle's service needs and to schedule your oil change appointment!