Stateline Subaru Partners with Local Teen to Provide
Free Pet CPR Classes
At Stateline Subaru, we strive to be "more than a car dealership" and we are committed to helping all animals stay safe and healthy. Through our Love Promise and Subaru Loves Pets initiative, we were proud to sponsor a local Swansea high school student's Pet CPR/first aid classes on June 26, 2022.
Driven by her love of animals, Mary Arruda held two CPR classes that were not only successful but also sold out! She is a longtime member of Girl Scout Troop 1000, and this endeavor is the focus of her Gold Award Project, the highest award a Girl Scout can receive.
The project got rolling after talking with Swansea Animal Control Officer, Lisa White and an EMT at the Swansea Ambulance Corps, and discovering none of the volunteers at the Swansea Animal Shelter and emergency service personnel were pet CPR trained. She then reached out to Tom Rinelli, a seasoned EMS provider and educator/owner of New York-based Paws N Claws 911, and with the help of funding from Stateline Subaru in Somerset set up free classes in her hometown.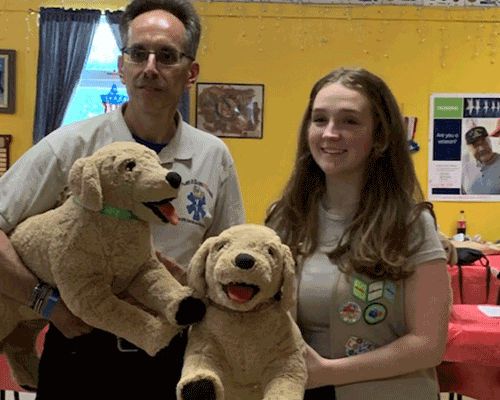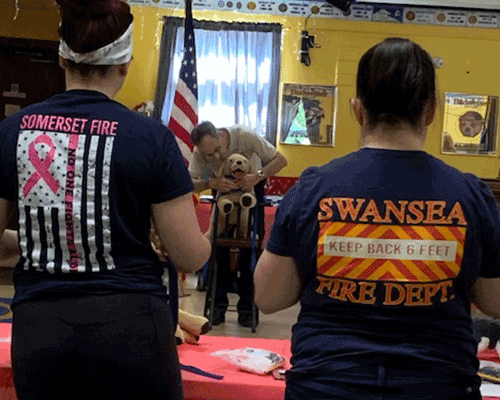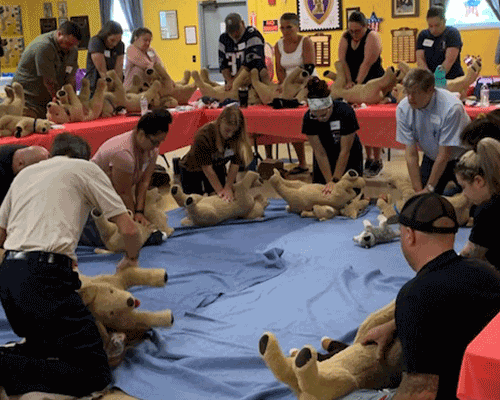 What They Learned
Presented with a "real-world" approach, participants got hands-on life-saving skills practice on a simulated demo animal. Utilizing the training props, they learned everything from emergency muzzling and restraint, to vital signs assessment, canine and feline CPR, and what to do in the event of choking, seizures and poisoning. Each participant even got to take home their own demo animal with training props to keep practicing their skills.
Red Cross First Aid Pet App
Her project also promotes a Red Cross Pet First Aid app that provides users instant access on what to do in the event of various pet emergencies, and offers general care tips for cats and dogs.
As an incentive to download the app, Arruda said she'll be donating - with the support of Stateline Subaru - pet first aid kits to the first 100 people to show her that they've done so.
Mary Arruda is a true pillar of our community and we are so pleased that she chose Stateline Subaru to help her in getting her Girl Scout Gold Award.
We hope to see you only grow from here!